Manage your organization settings
After creating an organization it's a great idea to personalize your organization profile page.
Edit your profile
By customizing your profile other users get a better sense of who you are and what you do. It also helps make your page look awesome ⭐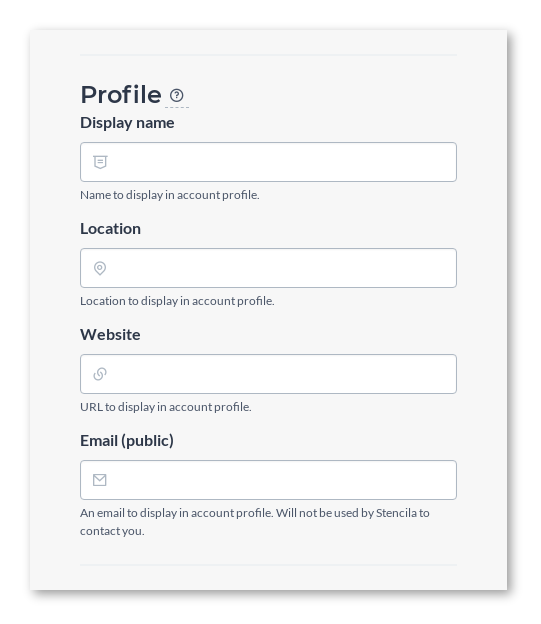 Change your profile picture
Your profile picture helps identify you across Stencila 😺

Choose your theme
We want your published articles to look beautiful, branded and pleasant to read 💥
It's pretty exciting to be able to choose a theme and save yourself time deciding how your article will look. We have a range of design themes to choose from and you can preview them all at https://stencila.github.io/thema.
Once chosen, you are still able to make edits and changes to the theme if you want to. You can also choose another theme at an time.
Through settings scroll down to Content and click Theme to select your template and Upload.

If you choose to leave this section untouched the default style theme assigned to your projects with be the Stencila theme.