A URL source lets you pull content from a website or API into your project. Useful when you wish to fetch and analysis data such as from data repositories or Github. Quite often these are CSV files.
Creating an URL source
To add an URL as a project source:
Go to the project Sources page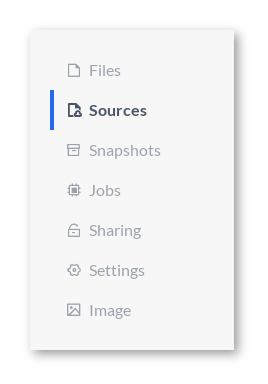 Press the New button and select URL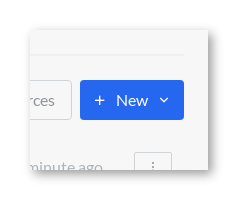 Enter the source URL and the Path that you want to link it to within the project (what you want to name your source) and Create Source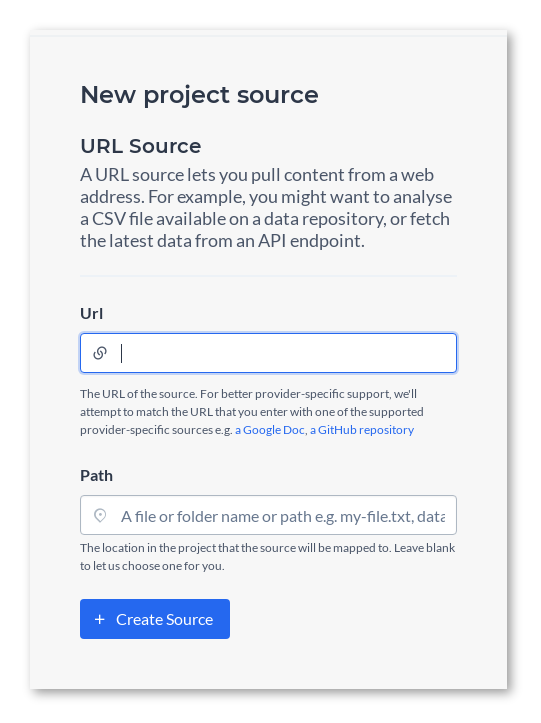 Your URL source is automatically pulled into your project and stores in your project's working directory.
Refresh your URL
At any time in the future you can go back and pull in an updated version of your source.
To do this simply click the Source tab from the side bar, click to view the pop up at the end of URL source and Pull.
Next steps
You might like to: